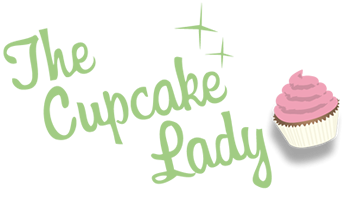 FAQ
How do we order?
Orders must be made via our order page or email.
Once an enquiry is made we will respond with a quote or futher information. If you accept your quote we will then issue you with an invoice with all relevant information such as pick address, order details, payment methods and conditions of payment.
Your order is not locked in until a deposit is paid.
Can we come in a view your cupcakes?
No we are not a retail store. We are a very friendy bake to order home based business.
How far in advance can we order?
Min 24 hours notice for all simple and edible image/corporate cupcakes. 2 weeks for custom orders but ask us anyway if you miss the cutoff. All services are subject to availability.
What size are your cupcakes?
Mini Cupcakes = 2 bite size cocktail size
Standard cupcakes = enough for 1 to satisfy any cupcake craving
What is your minimum order?
All sweetness must be ordered by the dozen per flavour.
How are our cupcakes decorated?
Unless specified all cupcakes are iced with cream coloured buttercream icing in a high swirl pattern. If you require a colour or specific icing technique please include this information in your email enquiry.
Can we have custom made toppers on our cupcakes?
You certainly can please email us with the details
Can I pick up my cupcakes and where are you located?
We are a home based business and pick up is available from our location in Flinders Park. Pick address is supplied on your invoice. Pick up times must be pre arranged with TCL.
How much is delivery and where do you deliver to.
Delivery within 15km of Flinders Park is $15 (Mon - Fri) and $20 (Sat - Sun) and an additional $1 for every km after this.
What time do you deliver?
Simply indicate to us your preferred delivery time and we will see if we can accommodate or discuss an alternative (a person must be present on delivery).
How do I pay?
Once your order is received an invoice is issued with all payment details.
We accept PayPal, bank transfers, AMEX, VISA and Mastercard payments.
A deposit must be paid to secure your order date with full payment received 7 days prior to delivery/collection.
Further payment details can be found on your invoice upon booking our service.
Do you use packet mix?
Absolutely not!
We bake all of our cupcakes from sctrach using the best possible ingredients around!
How do we arrange for edible images on our cupcakes?
We require 24 hours notice for all cupcakes with edible images and we require you to email us your image in as high resolution as possible post ordering.
We print the images you send so the quality depends on the images you provide...
Do you make cakes?
YES we no make very simple, single tier buttercream cakes for all occasions.
Do you offer stand hire?
We certainly do but ONLY with a cupcake order.
We have a number of acrylic stands for hire with your cupcake order. We have round and square, from 3 to 7 tiers.
Cost is $20
Terms of hire: Stands must be returned in person within 3 days post event. A fee of $20 is charged per day for late stands. If the stand is not returned in its original undamaged conditon a fee of $150 will apply to replace the stand.
Can you make gluten free, vegan and nut free cupcakes?
We can make gluten free, vegan and nut free cupcakes but please note we process all of our cupcakes on the same machinery and we use nuts, eggs and flour in the studio regularly.
We wash down all or our equipment prior to baking all cupcakes but please note there may be trace nuts, flour and eggs.
We do not reccommend our cupcakes for anyone with severe nut or egg allergies and those with Coeliac Disease.
Do you supply packaging for your cupcakes?
We certainly do. All cupcakes are packaged and ready for collection or delivery in a cupcake box or tray. All cakes are supplied in a recycled box to reduce our wastage.